Drive up sales. Push down costs
For those dealers with the determination to offer their customers only the highest standards of service, sprint3 has some very special features to make that job a whole lot easier. These features are available exclusively to sprint3 subscriber dealers.
Retrieve customer order details quickly with a searchable database How many hours do you spend each month trying to put customers and their orders together? How many hardcover books do you have sitting on the counter filled with scribbled notes? How many expensive carbon-copy forms do you fill out in triplicate for each customer order? With sprint3 simply enter the customer details and actions taken as you order the goods from the supplier. This customer information then forms part of a searchable database that you can use to manage and trace customer orders.
Simplify ordering of your best selling lines How many sales do you lose because you run out of your top selling lines? Who else in your store even knows what your best sellers are? How quickly could they place an order to top them up? sprint3 allows you to define a template order complete with your own optimal stock holdings. Adjusting the order quantities and converting to a pending order is child's play.
Retain hard earned product knowledge within the store Staff come and staff go but why let their knowledge go with them? sprint3 allows you to record their knowledge within the supplier's on-line catalogue for easy reference by current and future staff.
Use your own part numbers for quick searching You know your part number from the ticket on the shelf but how do you find the product on the supplier's site? Simple – just search for your part number! Using sprint3 you can record and subsequently search for your own part numbers.
Tackle the paper war head-on with the click of a mouse How many hours worth of packing slips are sitting on your counter waiting to be entered into stock? What about the workshop job sheets and suggested stock orders that your computer system generates – how can you quickly check the price and availability from the wholesaler? Simple. By using the power of sprint3 to exchange data with your in-store software these tasks become a breeze.*
Make your top lines easier to find with bookmarks There are some product lines that are so important to your store you should always be able to find them within sprint3 and fast. You can achieve this with bookmarks.
Your investment For less than the price of a cup of coffee per day you can reap the competitive advantages of being a sprint3 subscriber dealer. $60 per month will give you all these benefits on every sprint3 site you use. There is no joining fee and you can start using the features straight away.
Becoming a sprint3 subscriber dealer is easy – our contact details are on the back page. One phone call is all it takes!
*naturally this depends on the capabilities of your in-store software – sprint3 generates and accepts universally readable file formats such as xml.
"Sales, not paperwork, drives profit."
"Margins are tight and the competition is hungry, which is why I am always looking for ways to keep my staff in front of our customers and not in front of a computer endlessly processing paperwork. With the help of sprint3, I am moving quickly towards a paperless system which will give my staff more time to sell."
- Adam Inta – Henderson Motorcycles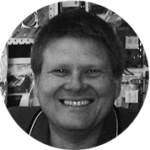 "Our success comes from great customer service."
"With 35 staff manning our six days per week operation we can't afford the errors and inefficiencies that always come with a post-it note system of customer service. So when sprint3 offered us the chance to store a range of customer order details in a simple and searchable format we jumped at it!"
- Annie Howe – Auckland Motorcycles and Powersports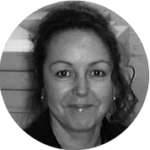 Customer service steps up a gear in the motorcycle accessories industry
"Maybe. Look, I'll try to find out on Monday and get back to you."
How often have you been frustrated by those words when you have been weekend shopping for that trick new helmet or bolt on accessory for your motorcycle? Wouldn't you rather hear "Yes the blue one is available. Would you like me to order it now and courier it directly to you on Monday?"
Today dealers can give the second answer with just a few clicks of the mouse anytime of the day, any day of the week because of a service revolution that is taking place in the motorcycle accessories industry. This revolution is called sprint3.
Available to every motorcycle accessories dealer across the country, sprint3 allows them to access the latest product price and availability information as well as view on line catalogues complete with images and extensive fitting charts. Information on all the big name brands is available including Shoei, Spidi, Fox, Ventura, Metzeler, AGV, Spyke, Orina and Fieldsheer.
Why is this a service revolution? When you are thinking of spending your hard earned income you want only the best possible advice from your local motorcycle accessories dealer. sprint3 is the best way yet devised of converting the latest data from suppliers and importers into high quality information which can then be used by dealers to provide the best possible advice to you.
Phil Scott, himself a 13 year veteran of the motorcycle retail business, runs HI-TELL Marketing, the exclusive New Zealand and Australian agents for sprint3. Currently he is in the middle of a comprehensive training programme, visiting every major motorcycle accessories dealer across New Zealand, introducing them to sprint3 and demonstrating how they can use it to dramatically increase the level of service they can offer their customers.
As Phil Scott explains, "In order for the customer to make the best possible buying decision they need access to the right advice and the key to top quality advice is top quality information - that is where sprint3 comes in."
Digging deeper Phil says, "Every business operating today should be focussed on providing superior customer service for the end consumer. The "3" in sprint3 stands for the three organisations that are working as partners to achieve this – the wholesale supplier, the retail dealer and the software vendor."
sprint3 is developed and maintained by ridgeCOM New Zealand Ltd, a company with over six years experience in Internet based IT solutions for the motorcycle accessories industry. "With sprint3 we have packaged our extensive industry experience together with the know-how of both dealers and wholesalers into a reliable and intuitive software package." says ridgeCOM spokesman Jeff Berridge. "No effort was spared in locating the right talent to build sprint3. An excellent example of this are our design partners, Swiss firm Iunium AG."
Next time you are out shopping for motorcycle accessories look for a dealer who is displaying the sprint3 logo. It is a sign of their commitment to use the latest technology to provide you with the advice you need to make the right decision.